Professor Dr Tobias Knedlik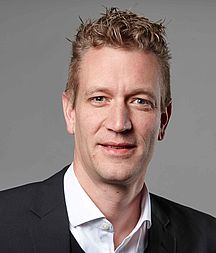 Current Position
since 4/14
Research Professor
Halle Institute for Economic Research (IWH) – Member of the Leibniz Association
since 2014
Professor for International Economics
Fulda University of Applied Sciences
Research Interests
---
European and international economic policy: in particular financial crises
international economics, exchange rate policy, international organizations
economic growth an economic development
Tobias Knedlik is a Professor for International Economics at Fulda University of Applied Sciences, Germany. He studied economics at the University of Würzburg, Germany, and at the University of the Free State in Bloemfontein, South Africa.
He worked as Research Assistant at the Institute for World Economics and International Management at the University of Bremen (2002–2005) and received a doctoral degree in Economics in 2005. From 2005 to 2014, he worked as an economist at the Halle Institute for Economic Research. He served as visiting professor at the University of Erfurt, Germany; the University of the Free State, South Africa; and Addis Ababa University, Ethiopia.
On this website, publications resulting from cooperation with the IWH are listed. A complete list of publications is available on the author's website.