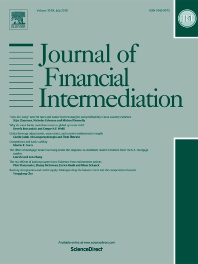 Borrowers Under Water! Rare Disasters, Regional Banks, and Recovery Lending
in: Journal of Financial Intermediation, forthcoming
Abstract
We show that local banks provide corporate recovery lending to firms affected by adverse regional macro shocks. Banks that reside in counties unaffected by the natural disaster that we specify as macro shock increase lending to firms inside affected counties by 3%. Firms domiciled in flooded counties, in turn, increase corporate borrowing by 16% if they are connected to banks in unaffected counties. We find no indication that recovery lending entails excessive risk-taking or rent-seeking. However, within the group of shock-exposed banks, those without access to geographically more diversified interbank markets exhibit more credit risk and less equity capital.
read publication
---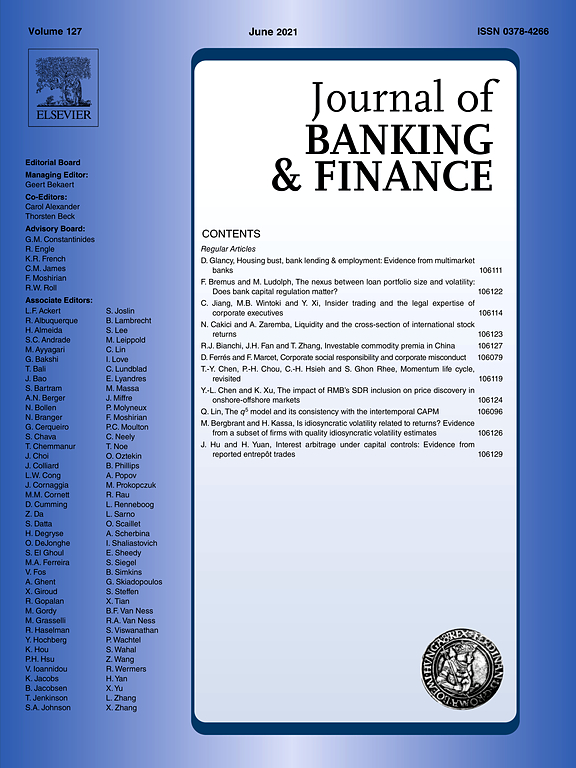 Cross-border Transmission of Emergency Liquidity
in: Journal of Banking & Finance, forthcoming
Abstract
We show that emergency liquidity provision by the Federal Reserve transmitted to non-U.S. banking markets. Based on manually collected holding company structures, we identify banks in Germany with access to U.S. facilities. Using detailed interest rate data reported to the German central bank, we compare lending and borrowing rates of banks with and without such access. U.S. liquidity shocks cause a significant decrease in the short-term funding costs of the average German bank with access. This reduction is mitigated for banks with more vulnerable balance sheets prior to the inception of emergency liquidity. We also find a significant pass-through in terms of lower corporate credit rates charged for banks with the lowest pre-crisis leverage, US-dollar funding needs, and liquidity buffers. Spillover effects from U.S. emergency liquidity provision are generally confined to short-term rates.
read publication
---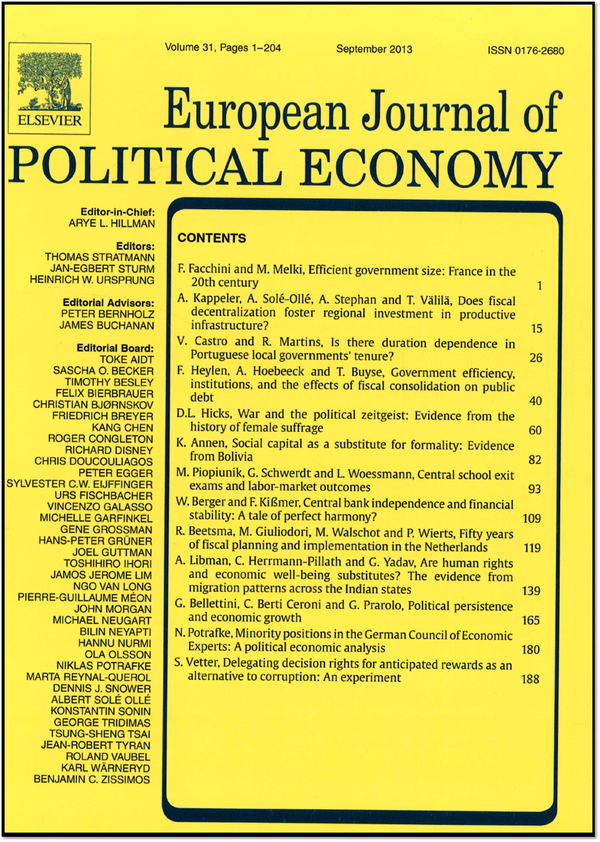 Delay Determinants of European Banking Union Implementation
in: European Journal of Political Economy, 2019
Abstract
Most countries in the European Union (EU) delay the transposition of European Commission (EC) directives, which aim at reforming banking supervision, resolution, and deposit insurance. We compile a systematic overview of these delays to investigate if they result from strategic considerations of governments conditional on the state of their financial, regulatory, and political systems. Transposition delays pertaining to the three Banking Union directives differ considerably across the 28 EU members. Bivariate regression analyses suggest that existing national bank regulation and supervision drive delays the most. Political factors are less relevant. These results are qualitatively insensitive to alternative estimation methods and lag structures. Multivariate analyses highlight that well-stocked deposit insurance schemes speed-up the implementation of capital requirements, banking systems with many banks are slower in implementing new bank rescue and resolution rules, and countries with a more intensive sovereign-bank nexus delay the harmonization of EU deposit insurance more.
read publication