Political Cycles in Bank Lending to the Government
in: Review of Financial Studies, No. 6, 2021
Abstract
We study how political party turnover after German state elections affects banks' lending to the regional government. We find that between 1992 and 2018, party turnover at the state level leads to a sharp and substantial increase in lending by local savings banks to their home-state government. This effect is accompanied by an equivalent reduction in private lending. A statistical association between political party turnover and government lending is absent for comparable cooperative banks that exhibit a similar regional organization and business model. Our results suggest that political frictions may interfere with government-owned banks' local development objectives.
read publication
---
Equity Crowdfunding: High-quality or Low-quality Entrepreneurs?
in: Entrepreneurship, Theory and Practice, No. 3, 2021
Abstract
Equity crowdfunding (ECF) has potential benefits that might be attractive to high-quality entrepreneurs, including fast access to a large pool of investors and obtaining feedback from the market. However, there are potential costs associated with ECF due to early public disclosure of entrepreneurial activities, communication costs with large pools of investors, and equity dilution that could discourage future equity investors; these costs suggest that ECF attracts low-quality entrepreneurs. In this paper, we hypothesize that entrepreneurs tied to more risky banks are more likely to be low-quality entrepreneurs and thus are more likely to use ECF. A large sample of ECF campaigns in Germany shows strong evidence that connections to distressed banks push entrepreneurs to use ECF. We find some evidence, albeit less robust, that entrepreneurs who can access other forms of equity are less likely to use ECF. Finally, the data indicate that entrepreneurs who access ECF are more likely to fail.
read publication
---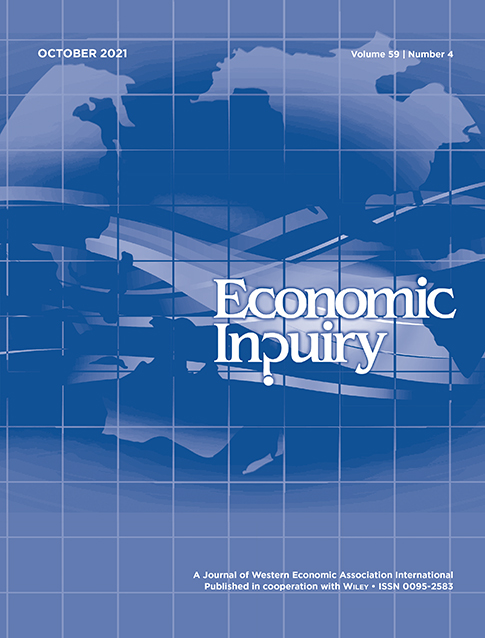 Benign Neglect of Covenant Violations: Blissful Banking or Ignorant Monitoring
in: Economic Inquiry, No. 1, 2021
Abstract
Theoretically, bank's loan monitoring activity hinges critically on its capitalization. To proxy for monitoring intensity, we use changes in borrowers' investment following loan covenant violations, when creditors can intervene in the governance of the firm. Exploiting granular bank‐firm relationships observed in the syndicated loan market, we document substantial heterogeneity in monitoring across banks and through time. Better capitalized banks are more lenient monitors that intervene less with covenant violators. Importantly, this hands‐off approach is associated with improved borrowers' performance. Beyond enhancing financial resilience, regulation that requires banks to hold more capital may thus also mitigate the tightening of credit terms when firms experience shocks.
read publication