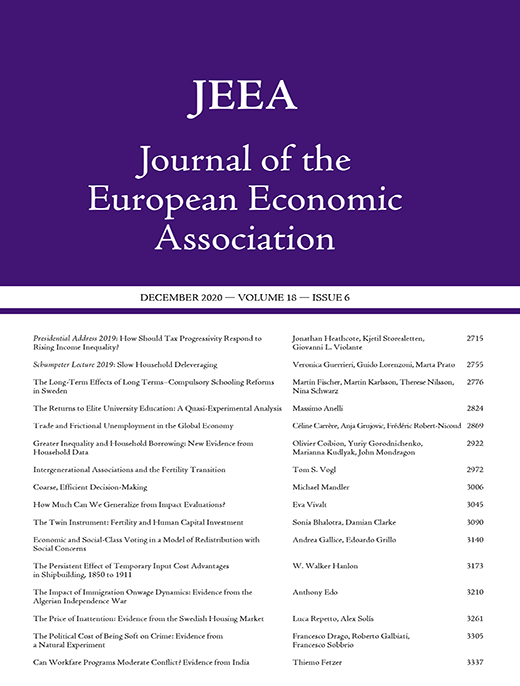 Explaining Wage Losses after Job Displacement: Employer Size and Lost Firm Rents
in: Journal of the European Economic Association, forthcoming
Abstract
Why does job displacement, e.g., following import competition, technological change, or economic downturns, result in permanent wage losses? The job displacement literature is silent on whether wage losses after job displacement are driven by lost firm wage premiums or worker productivity depreciations. We therefore estimate losses in wages and firm wage premiums. Premiums are measured as firm effects from a two-way fixed-effects approach, as described in Abowd, Kramarz, and Margolis (1999). Using German administrative data, we find that wage losses are, on average, fully explained by losses in firm wage premiums and that premium losses are largely permanent. We show that losses in wages and premiums are minor for workers displaced from small plants and strongly increase with pre-displacement firm size, which provides an explanation for the large and persistent wage losses that have been found in previous studies mostly focusing on displacement from large employers.
read publication
---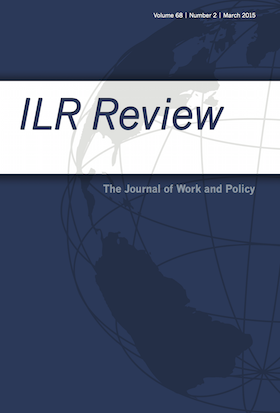 Firm Wage Premia, Industrial Relations, and Rent Sharing in Germany
in: ILR Review, No. 5, 2020
Abstract
The authors use three distinct methods to investigate the influence of industrial relations on firm wage premia in Germany. First, ordinary least squares (OLS) regressions for the firm effects from a two-way fixed-effects decomposition of workers' wages reveal that average premia are larger in firms bound by collective agreements and in firms with a works council, holding constant firm performance. Next, recentered influence function (RIF) regressions show that premia are less dispersed among covered firms but more dispersed among firms with a works council. Finally, in an Oaxaca–Blinder decomposition, the authors find that decreasing bargaining coverage is the only factor they consider that contributes to the marked rise in premia dispersion over time.
read publication
---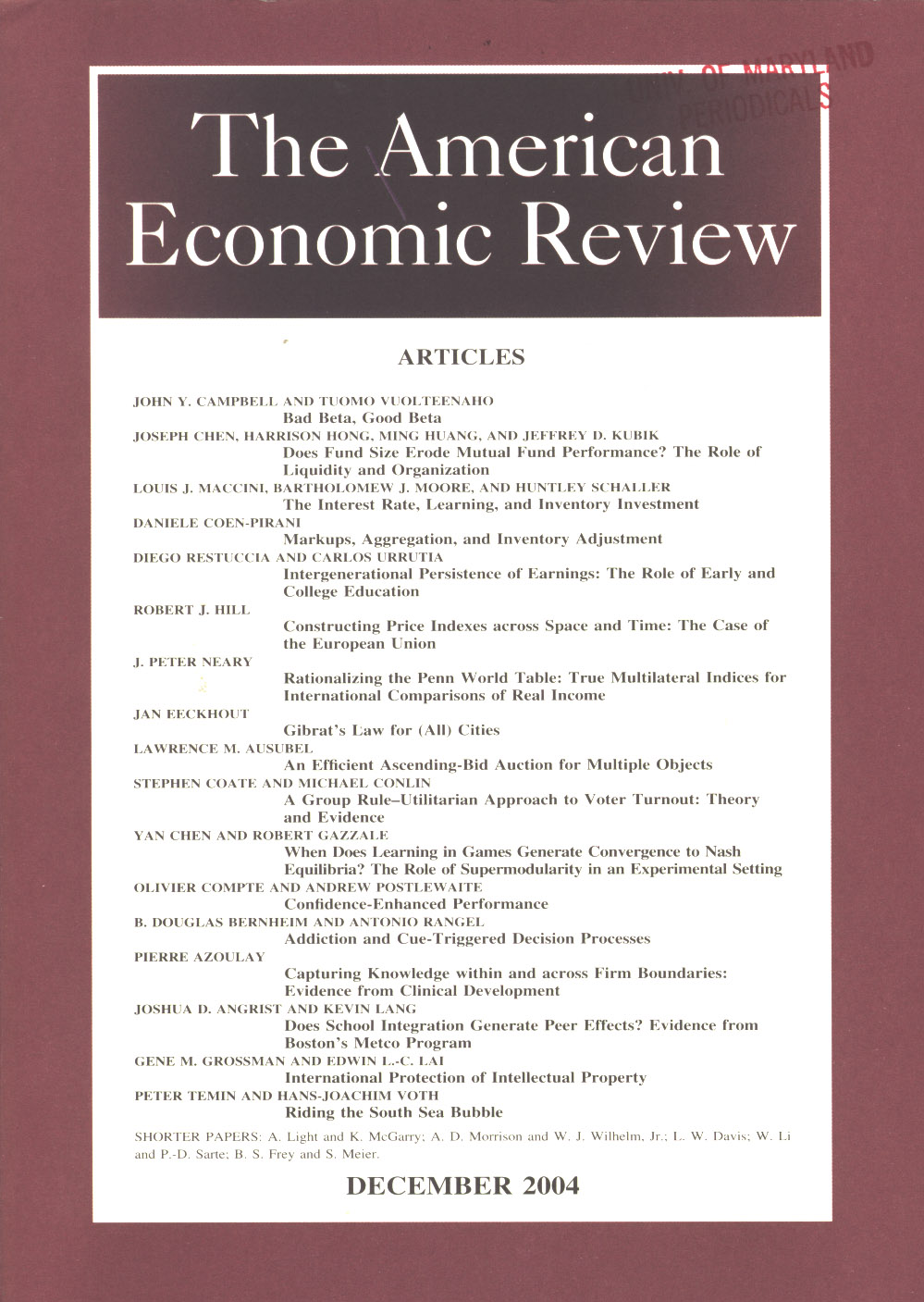 Transferability of Skills across Sectors and Heterogeneous Displacement Costs
in: American Economic Review: Papers and Proceedings, No. 5, 2017
Abstract
We use rich German administrative data to estimate new measures of skill transferability between manufacturing and other sectors. These measures capture the value of workers' human capital when applied in different sectors and are directly related to workers' displacement costs. We estimate these transferability measures using a selection correction model, which addresses workers' endogenous mobility, and a novel selection instrument based on the social network of workers. Our results indicate substantial heterogeneity in how workers can transfer their skills when they move across sectors, which implies heterogeneous displacement costs that depend on the sector to which workers reallocate.
read publication