Econometric Tools for Macroeconomic Forecasting and Simulation
The aim of this research group is to enhance research on, and development, implementation, evaluation, and application of quantitative macroeconometric models for forecasting and analysing aggregate economic fluctuations and developments. Research in this group contributes to the econometric foundation and the methodological improvements of the IWH forecasts. During the last years, the IWH has highly specialised in macroeconomic modelling, both for flash estimates and medium-term projections. Furthermore, this group conducts comprehensive empirical analysis and develops econometric tools that are used for third-party funded projects. In the last years, particular models have been developed for e.g. Volkswagen Financial Services AG and for GIZ. The research group contributed in particular on macroeconomic modelling for ministries in Kyrgyzstan and Tajikistan as well as for the institute of forecasting and macroeconomic research (IFMR) Uzbekistan.
IWH Data Project: IWH Real-time Database
Research Cluster
Macroeconomic Dynamics and Stability
EXTERNAL FUNDING
05.2020 ‐ 04.2023
ENTRANCES: Energy Transitions from Coal and Carbon: Effects on Societies
European Commission
ENTRANCES aims at examining the effects of the coal phase-out in Europe. How does the phase-out transform society – and what can politics do about it?
This project has received funding from the European Union's Horizon 2020 research and innovation programme under grant agreement No 883947.
01.2018 ‐ 12.2023
EuropeAid (EU Framework Contract)
European Commission
07.2016 ‐ 12.2018
Climate Protection and Coal Phaseout: Political Strategies and Measures up to 2030 and beyond
Umweltbundesamt (UBA)
01.2017 ‐ 12.2017
Support to Sustainable Economic Development in Selected Regions of Uzbekistan
Deutsche Gesellschaft für Internationale Zusammenarbeit (GIZ) GmbH
01.2017 ‐ 12.2017
Short-term Macroeconomic Forecasting Model in Ministry of Economic Development and Trade of Ukraine
Deutsche Gesellschaft für Internationale Zusammenarbeit (GIZ) GmbH
01.2016 ‐ 12.2017
Development of analytical tools based on Input-Output table
Deutsche Gesellschaft für Internationale Zusammenarbeit (GIZ) GmbH
The aim of the project was the development of an analytical tool to assess the gains and losses of possible state programs supporting the development of the private sector of the Tajik economy.
11.2015 ‐ 12.2016
Employment and Development in the Republic of Uzbekistan
Deutsche Gesellschaft für Internationale Zusammenarbeit (GIZ) GmbH
Support to sustainable economic development in selected regions of Uzbekistan
05.2016 ‐ 05.2016
Framework and Finance for Private Sector Development in Tajikistan
Deutsche Gesellschaft für Internationale Zusammenarbeit (GIZ) GmbH
02.2016 ‐ 04.2016
Macroeconomic Reforms and Green Growth - Assessment of economic modelling capacity in Vietnam
Deutsche Gesellschaft für Internationale Zusammenarbeit (GIZ) GmbH
Refereed Publications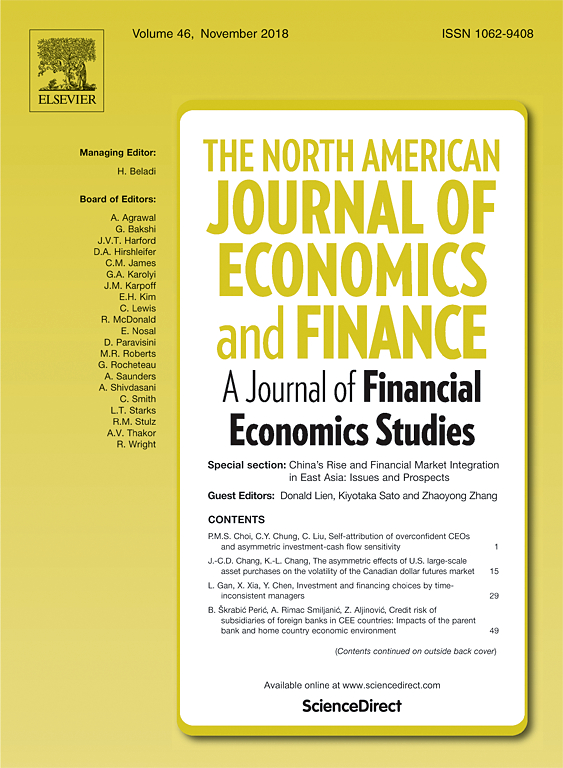 Inflation Expectations: Does the Market Beat Professional Forecasts?
in: The North American Journal of Economics and Finance, No. 3, 2011
Abstract
The present paper compares expected inflation to (econometric) inflation forecasts based on a number of forecasting techniques from the literature using a panel of ten industrialized countries during the period of 1988 to 2007. To capture expected inflation, we develop a recursive filtering algorithm which extracts unexpected inflation from real interest rate data, even in the presence of diverse risks and a potential Mundell-Tobin-effect. The extracted unexpected inflation is compared to the forecasting errors of ten econometric forecasts. Beside the standard AR(p) and ARMA(1,1) models, which are known to perform best on average, we also employ several Phillips curve based approaches, VAR, dynamic factor models and two simple model avering approaches.
read publication
---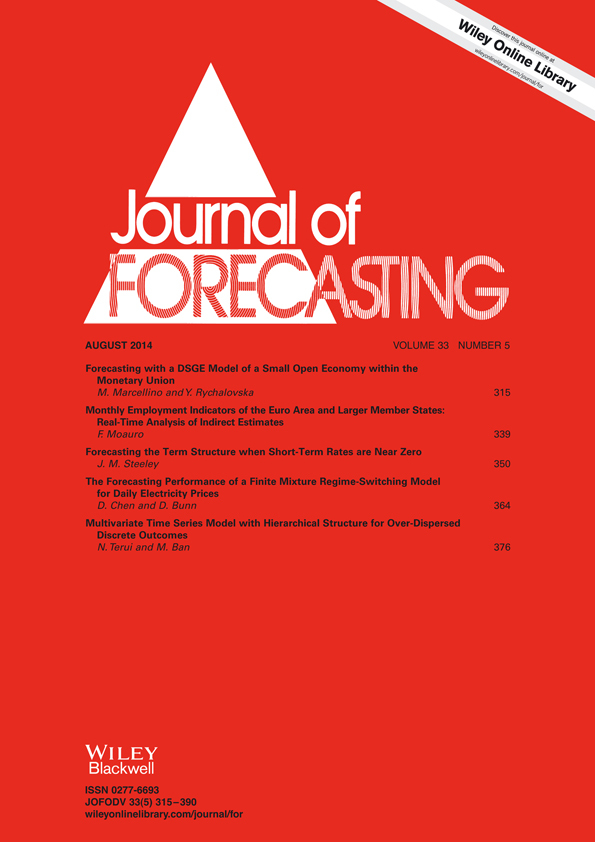 Flow of Conjunctural Information and Forecast of Euro Area Economic Activity
in: Journal of Forecasting, No. 3, 2011
Abstract
Combining forecasts, we analyse the role of information flow in computing short-term forecasts up to one quarter ahead for the euro area GDP and its main components. A dataset of 114 monthly indicators is set up and simple bridge equations are estimated. The individual forecasts are then pooled, using different weighting schemes. To take into consideration the release calendar of each indicator, six forecasts are compiled successively during the quarter. We found that the sequencing of information determines the weight allocated to each block of indicators, especially when the first month of hard data becomes available. This conclusion extends the findings of the recent literature. Moreover, when combining forecasts, two weighting schemes are found to outperform the equal weighting scheme in almost all cases. Compared to an AR forecast, these improve by more than 40% the forecast performance for GDP in the current and next quarter.
read publication