Financial Market Structure and Financial Stability
This research group focuses on the role of financial market structures for financial stability. The recent financial crisis has revealed several new financial vulnerabilities that call for adequate regulatory responses. Sovereign solvency and bank default risk need to be made less interdependent by revising incentive structures propagating the transmission of these financial risks. Adequate regulatory treatment is needed for sovereign bond holdings of banks. The role of central bank transparency for international bank investment and financial stability needs to be understood. In a first workpackage, the impact of banking sector instability on sovereign default risk will be considered. The second workpackage analyses the performance of sovereign bond portfolio management of individual banks – by assessing both ex ante optimality of portfolio diversification as well as ex post risk adjusted returns. A third workpackage focuses on the role of central bank transparency for default risk and portfolio holdings of banks. Two aspects of central bank transparency will be considered: Transparency about monetary policy and transparency about macroprudential regulation.
Research Cluster
Financial Stability and Regulation
EXTERNAL FUNDING
01.2017 ‐ 12.2020
The Role of Idiosyncratic and Systemic Bank Risks during the Euro Crisis
Heinrich-Böll-Stiftung
Refereed Publications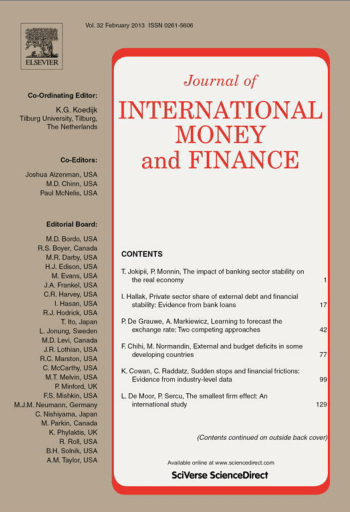 Equity Home Bias and Corporate Disclosure
in: Journal of International Money and Finance, No. 5, 2012
Abstract
I show that more comprehensive corporate disclosure reduces investors' uncertainty about domestic companies' payoffs at no cost, thereby decreasing investors' equity home bias toward a country. Since investors should base their investment decisions on valid and easily interpretable company information only, more comprehensive disclosure will reduce the home bias only if domestic securities law is sufficiently stratified and domestic companies use international accounting standards. Using panel data for 38 countries from 2003 to 2008 I find that more comprehensive disclosure reduces investors' home bias, though significantly only for countries that sufficiently enforce their securities law and implement international accounting standards.
read publication
---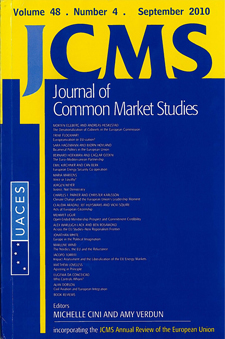 What Drives Banking Sector Fragility in the Eurozone? Evidence from Stock Market Data
in: Journal of Common Market Studies, No. 4, 2012
Abstract
This article explores the determinants of banking sector fragility in the eurozone. For this purpose, a stock-market-based banking sector fragility indicator is calculated for eight member countries from 1999 to 2009 using the Merton model (1974). Using a panel framework, it is found that the macroeconomic environment, the structure of the banking sector and the intensity of banking regulation all have an effect on banking sector fragility in the eurozone.
read publication
---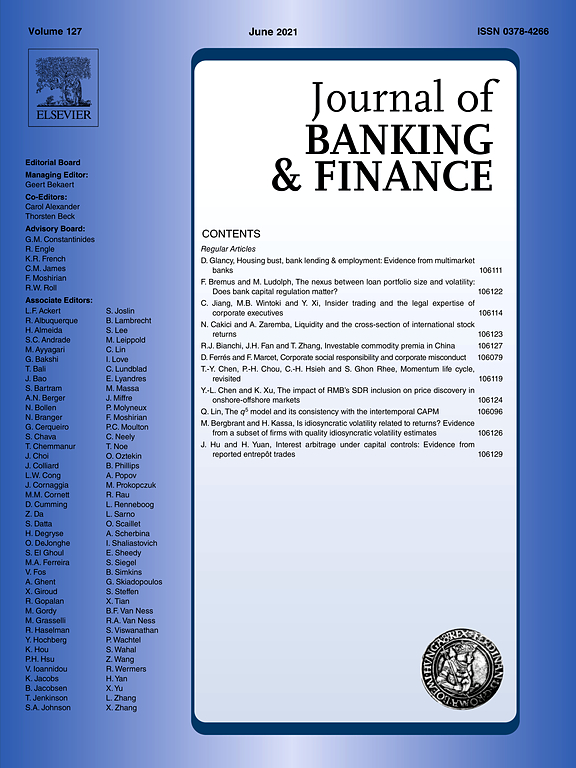 The Term Structure of Banking Crisis Risk in the United States: A Market Data Based Compound Option Approach
in: Journal of Banking and Finance, No. 4, 2011
Abstract
We use a compound option-based structural credit risk model to estimate banking crisis risk for the United States based on market data on bank stocks on a daily frequency. We contribute to the literature by providing separate information on short-term, long-term and total crisis risk instead of a single-maturity risk measure usually inferred by Merton-type models or barrier models. We estimate the model by applying the Duan (1994) maximum-likelihood approach. A strongly increasing total crisis risk estimated from early July 2007 onwards is driven mainly by short-term crisis risk. Banks that defaulted or were overtaken during the crisis have a considerably higher crisis risk (especially higher long-term risk) than banks that survived the crisis.
read publication