Law and Finance
This research group studies the role of corporate governance for firm value and policies, with a focus on firm-creditor relationships and legal institutions. We plan to investigate these issues along three lines of research. First, we look at how financial and legal innovations impact firm-creditor relationships. In a project, we examine how the possibility to hedge against credit risk on a firm's debt through credit default swaps (CDS) may alter such relationships by reducing creditors' incentives to monitor the firm. The second line of research explores theoretically and empirically how the dynamics of debtor-creditor conflicts shape managerial incentives, and how these in turn influence the firm's cost of debt. The third line of research relates to the role of the court system for firms. The outcome of a legal dispute has two main sources: The applicable laws and the courts that enforce them. We shed light on the role of courts in determining the impact of legal conflicts on firm value.
Research Cluster
Institutions and Social Norms
Refereed Publications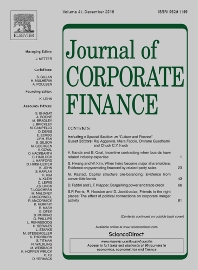 CEO Political Preference and Corporate Tax Sheltering
in: Journal of Corporate Finance, 2016
Abstract
We show that firms led by politically partisan CEOs are associated with a higher level of corporate tax sheltering than firms led by nonpartisan CEOs. Specifically, Republican CEOs are associated with more corporate tax sheltering even when their wealth is not tied with that of shareholders and when corporate governance is weak, suggesting that their tax sheltering decisions could be driven by idiosyncratic factors such as their political ideology. We also show that Democratic CEOs are associated with more corporate tax sheltering only when their stock-based incentives are high, suggesting that their tax sheltering decisions are more likely to be driven by economic incentives. In sum, our results support the political connection hypothesis in general but highlight that the specific factors driving partisan CEOs' tax sheltering behaviors differ. Our results imply that it may cost firms more to motivate Democratic CEOs to engage in more tax sheltering activities because such decisions go against their political beliefs regarding tax policies.
read publication
---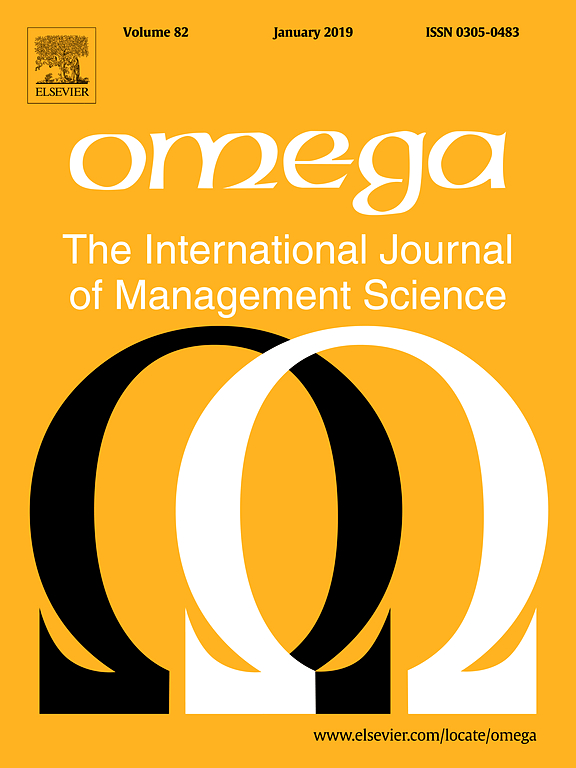 Regulations, institutions and income smoothing by managing technical reserves: international evidence from the insurance industry
in: Omega, The International Journal of Management Science, No. 3, 2016
Abstract
This paper investigates the role of technical reserves in the income smoothing behavior of insurance companies. This is one of the first attempts in the literature to trace such relationship in the insurance industry, especially at a multi-country setting. The experience of 770 insurance firms operating in 87 countries over the period 2000–2009 reveals that there is a significant evidence of income smoothing. The paper also finds that institutional characteristics, e.g., the rule of law, common law legal origin, economic freedom, and regulations relating to technical provisions and supervisory power constrain income smoothing but other factors such as capital requirements, tax deductibility of provisions, auditing, and corporate governance do not have a significant effect.
read publication
---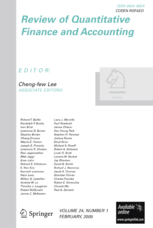 Abnormal Real Operations, Real Earnings Management, and Subsequent Crashes in Stock Prices
in: Review of Quantitative Finance and Accounting, No. 2, 2016
Abstract
We study the impact of firms' abnormal business operations on their future crash risk in stock prices. Computed based on real earnings management (REM) models, firms' deviation in real operations (DROs) from industry norms is shown to be positively associated with their future crash risk. This association is incremental to that between discretionary accruals (DAs) and crash risk found by prior studies. Moreover, after Sarbanes–Oxley Act (SOX) of 2002, DRO's predictive power for crash risk strengthens substantially, while DA's predictive power essentially dissipates. These results are consistent with the prior finding that managers shift from accrual earnings management to REM after SOX. We further develop a suspect-firm approach to capture firms' use of DRO for REM purposes. This analysis shows that REM-firms experience a significant increase in crash risk in the following year. These findings suggest that the impact of DRO on crash risk is at least partially through REM.
read publication