Matching and Incentives in Financial Markets
This research group studies matching mechanisms in financial markets. In financial markets, we observe choices by very different types of agents to establish relationships: mergers and acquisitions between firms, employment contracts between managers and firms, lending relationships between banks and firms, and so forth. This research group fosters our understanding of the incentives that determine why agents are matched with each other, how they are matched, and the consequences of the match is important.
Research Cluster
Institutions and Social Norms
Refereed Publications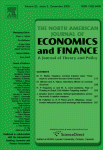 Tornado Activity, House Price and Stock Returns
in: The North American Journal of Economics and Finance, forthcoming
read publication
---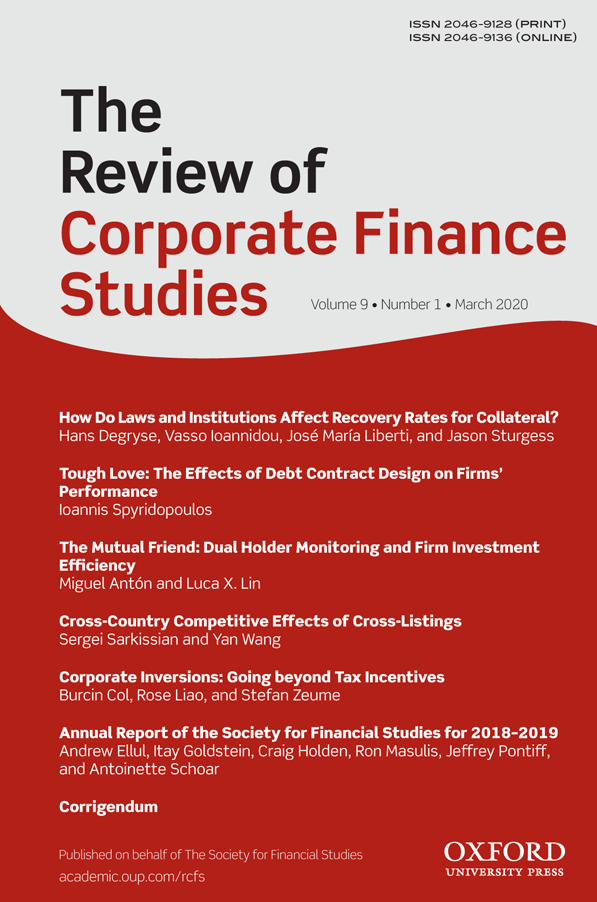 Tournament Incentives and Acquisition Performance
in: The Review of Corporate Finance Studies, forthcoming
read publication
---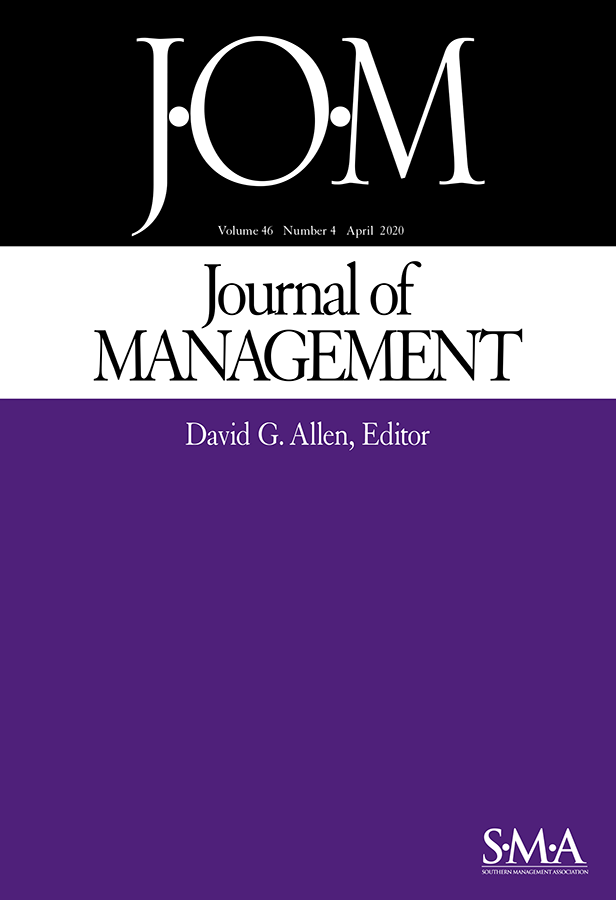 The Influence of Bondholder Concentration and Temporal Orientation on Investments in R&D
in: Journal of Management, forthcoming
Abstract
Although innovation can be a critical source of competitive advantage, research has found that debt can erode management's willingness to invest in R&D. In this article, we employ a stakeholder bargaining power perspective to argue that this effect is most pronounced when the firm's bonds are concentrated in the hands of bond blockholders. Furthermore, we contend that the temporal orientation of bondholders influences this relationship. Specifically, while it is commonly assumed that bondholders have a limited temporal orientation that induces them to focus on short-term value appropriation, we argue that some bond blockholders adopt a long-term temporal orientation. This orientation, in turn, makes them more inclined to support long-term value creation for the firm in the form of enhanced investments in R&D. Moreover, while agency theory suggests that there is an inherent conflict of interest between shareholders and bondholders, our results suggest that the temporal orientation of investors (i.e., both shareholders and bondholders) matters much more than whether they invested in the firm's equity or its debt.
read publication
Working Papers Lame-Duck CEOs
in: SSRN Working Papers, 2018
Abstract
We examine the relationship between protracted CEO successions and stock returns. In protracted successions, an incumbent CEO announces his or her resignation without a known successor, so the incumbent CEO becomes a "lame duck." We find that 31% of CEO successions from 2005 to 2014 in the S&P 1500 are protracted, during which the incumbent CEO is a lame duck for an average period of about 6 months. During the reign of lame duck CEOs, firms generate an annual four-factor alpha of 11% and exhibit significant positive earnings surprises. Investors' under-reaction to no news on new CEO information and underestimation of the positive effects of the tournament among the CEO candidates drive our results.
read publication
--- Selection Versus Incentives in Incentive Pay: Evidence from a Matching Model
in: SSRN Working Papers, 2018
Abstract
Higher incentive pay is associated with better firm performance. I introduce a model of CEO-firm matching to disentangle the two confounding effects that drive this result. On one hand, higher incentive pay directly induces more effort; on the other hand, higher incentive pay indirectly attracts more talented CEOs. I find both effects are essential to explain the result, with the selection effect accounting for 12.7% of the total effect. The relative importance of the selection effect is the largest in industries with high talent mobility and in more recent years.
read publication