The Economic Gap between East and West Germany
The group uses innovative methods to investigate why the economy in eastern Germany is still lagging behind that in western Germany – and what role the privatisation process 30 years ago played in this.
The main project of the group investigates the privatisation of former GDR businesses by the Treuhandanstalt. To what extent did the qualifications of the selected managers or their networking with other decision-makers play a role? How would eastern German firms be performing today if exclusively the most talented entrepreneurs had been put in charge? The group uses data at a micro level (firms, managers, patents, ideas) in order to answer macroeconomic questions with the help of a model estimation. The second research project analyses why highly innovative firms are established less frequently in eastern than in western Germany, and also examines the role of migrants in economic growth and knowledge creation in Germany. Finally, the third research project looks for reasons for the slowing productivity growth in Europe using CompNet data.
Research Cluster
Macroeconomic Dynamics and Stability
Refereed Publications The Schumpeterian Growth Paradigm
in: Annual Review of Economics, 2015
Abstract
In this review, we argue that the Schumpeterian growth paradigm, which models growth as resulting from innovations involving creative destruction, sheds light on several aspects of the growth process that cannot be properly addressed by alternative theories. We focus on three important aspects for which Schumpeterian growth theory delivers predictions that distinguish it from other growth models, namely, (a) the role of competition and market structure, (b) firm dynamics, and (c) the relationship between growth and development.
read publication
---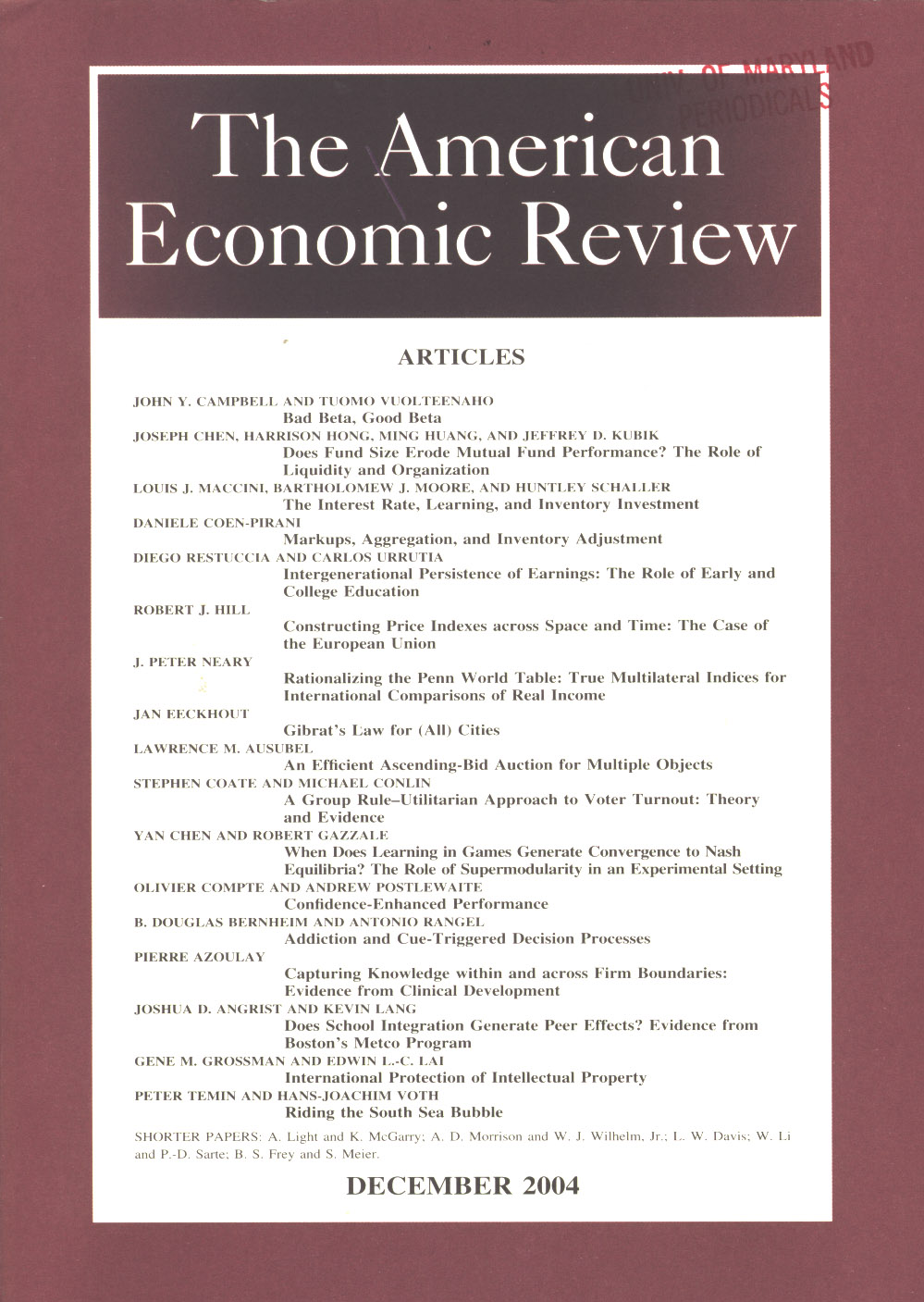 Lessons from Schumpeterian Growth Theory
in: American Economic Review, No. 5, 2015
Abstract
By operationalizing the notion of creative destruction, Schumpeterian growth theory generates distinctive predictions on important microeconomic aspects of the growth process (competition, firm dynamics, firm size distribution, cross-firm and cross-sector reallocation) which can be confronted using rich micro data. In this process the theory helps reconcile growth with industrial organization and development economics.
read publication
---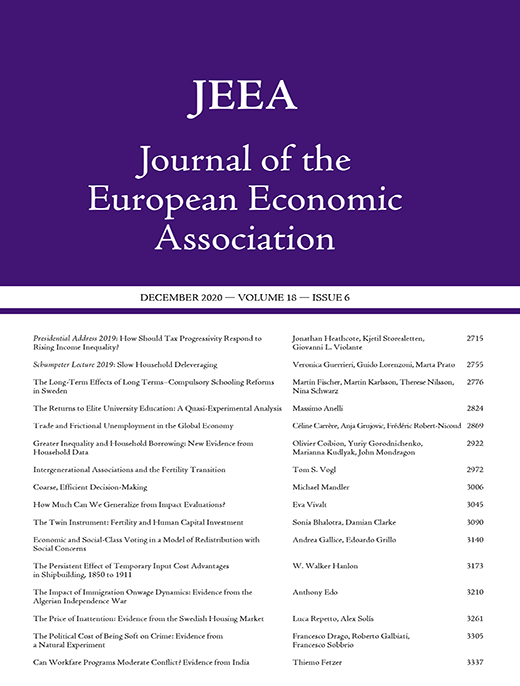 Intellectual Property Rights Policy, Competition and Innovation
in: Journal of the European Economic Association, No. 1, 2012
Abstract
To what extent and in what form should the intellectual property rights (IPR) of innovators be protected? Should a company with a large technology lead over its rivals receive the same IPR protection as a company with a more limited advantage? In this paper, we develop a dynamic framework for the study of the interactions between IPR and competition, in particular to understand the impact of such policies on future incentives. The economy consists of many industries and firms engaged in cumulative (step-by-step) innovation. IPR policy regulates whether followers in an industry can copy the technology of the leader. We prove the existence of a steady-state equilibrium and characterize some of its properties. We then quantitatively investigate the implications of different types of IPR policy on the equilibrium growth rate and welfare. The most important result from this exercise is that full patent protection is not optimal; instead, optimal policy involves state-dependent IPR protection, providing greater protection to technology leaders that are further ahead than those that are close to their followers. This is because of a trickle-down effect: providing greater protection to firms that are further ahead of their followers than a certain threshold increases the R&D incentives also for all technology leaders that are less advanced than this threshold.
read publication
Working Papers Police Reorganization and Crime: Evidence from Police Station Closures
in: German Council of Economic Experts Working Paper, No. 7, 2019
Abstract
Does the administrative organization of police affect crime? In answering this question, we focus on the reorganization of local police agencies. Specifically, we study the effects police force reallocation via station closures has on local crime. We do this by exploiting a quasi-experiment where a reform substantially reduced the number of police stations. Combining a matching strategy with an event-study design, we find no effects on total theft. Police station closures, however, open up tempting opportunities for criminals in car theft and burglary in residential properties. We can rule out that our effects arise from incapacitation, crime displacement, or changes in employment of local police forces. Our results suggest that criminals are less deterred after police station closures and use the opportunity to steal more costly goods.
read publication